This post brought to you by 3M. The content and opinions expressed below are that of Entrepreneurship Life.
In today's corporate and enterprise world, breach of data is a real threat, especially now that people are beginning to embrace the idea of a mobile workforce. And since breach of data has been a concern for a long time, there has been a growing need to seal the loopholes and ensure that data is in safe hands. Consequently, this has led to a growing demand for data protection measures amidst enterprises and their consumers alike.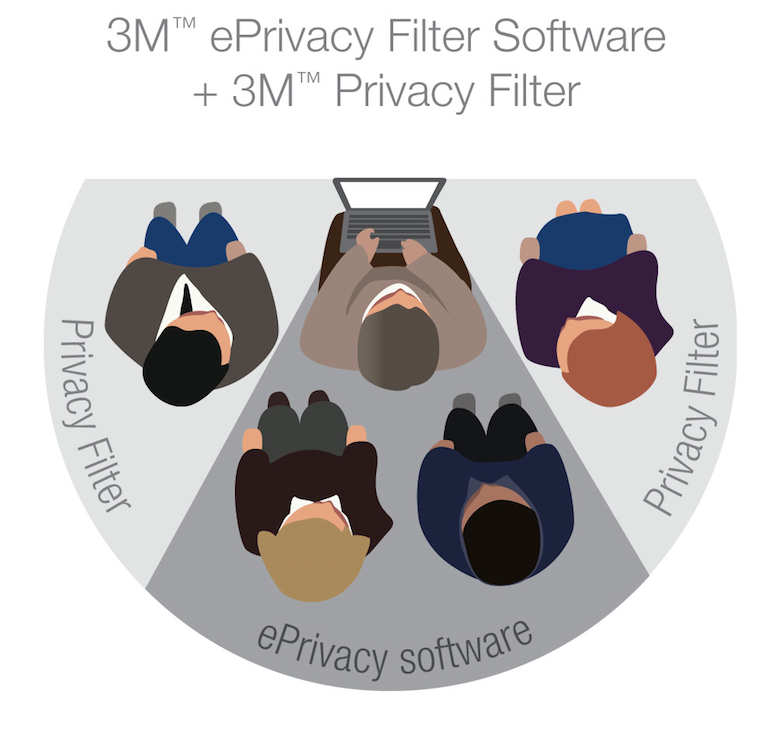 The Solution
3M is a brand in delivering efficient visual privacy PC solutions, which is why they are expanding their line of offering with the inception of 3M's ePrivacy Filter Software, a software application that warns users operating PCs against over-the-shoulder lookers or snoopers. Furthermore, this software product has the capability to offer complete protection against visual hacking that may come from virtually all directions (of course when paired with 3M Privacy Filter).
Key Points to Note about this Product
(a) It takes note of the user's facial features by using a PC's Webcam in combination with a high-tech facial recognition software
(b) The facial feature recognition works only by revealing the screen to the rightful user.
(c) When someone attempts to snoop from behind, the authorized user is alerted through a pop-up of the intruder's face. This is called the intrusion feature.
(d) The computer screen will blur when the authorized user moves away from their workstation, or when they are looking away. But when they return, it instantly resumes the device screen as it was, which allows for seamless transition from data protection to usability.
(e) An authorized user can adjust privacy settings to achieve the optimal level desired for visual privacy, as well as that which is also in accordance with their special needs.
Other Things to Note
First, this software works with windows operating system only. Secondly, the field of view depends on your webcam, and third, the application's performance also depends on your webcam and OS special requirements.
3M's ePrivacy Filter Software exists in both Professional and Enterprise editions. This means that users who upgrade will have access to bonus features such as audit capability, central deployment & management settings.
Learn more about 3M™ ePrivacy Filter Software
About the Company, 3M
3M captures new ideas, and then transform them into useful and ingenious products. It's a culture of creative collaboration, which also inspires a never-ending stream of technologies that transform life and make it better. Boasting over $30 billion in sales alone, and operations in 70 countries, 3M only strives to continue inventing.
Therefore, if you really feel that data security is a concern at your workplace, or whichever place you use your device at, then you definitely need to get 3M's ePrivacy Filter Software, and you'll have a peace of mind. Don't give intruders a chance to steal your data because it's costly.
So go ahead and download the free trial of the ePrivacy Filter Software by going to: 3Mscreens.com/ePrivacyFilter/Trial
Download software and enter your activation code (VX7J-3CVJ-AyW2-X4PQ) to start your 30-day trial.
Download a 30-day free trial of 3M™ ePrivacy Filter Software